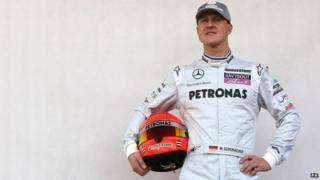 Formula 1 champion Michael Schumacher's condition has improved after an operation to relieve pressure on his brain.
A new scan showed signs that his condition had improved but doctors say that he's still "not out of danger".
The seven-time Formula 1 champion suffered head injuries on Sunday in a skiing accident in the French Alps.
Doctors told reporters that if he had not been wearing a protective helmet "he wouldn't be here now".