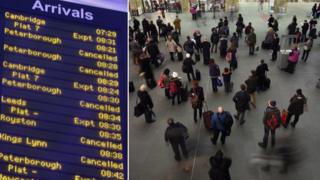 Travellers planning to get away for Christmas faced a second day of disruption after fierce storms continued to hit many parts of the UK.
There were delays on the trains and airports advised passengers to check their flights before they left home.
Winds reached 80mph in northern and western Scotland and around 100,000 homes in the south of England lost power.
The bad weather was expected to ease off for Christmas Day and Boxing Day before returning on Friday.