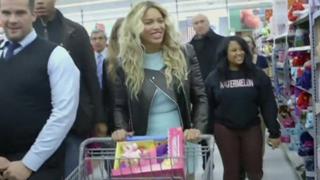 Beyonce surprises US shoppers
Christmas came early for some shoppers in the US after Beyonce turned up to get some last minute purchases.
The singer was filmed in a shop called Walmart in Tewksbury, Massachusetts.
After she finished shopping she announced over the loudspeaker that she would pay the first $50 of all the customers bills.
Watch more Newsround videos