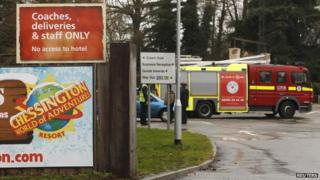 Chessington World of Adventures will stay closed to day visitors until 26 December, following a fire that broke out at one of their restaurants.
The fire at the Surrey theme park has lead to a reduced capacity so only guests staying at the resort's hotel will be able to visit.
Chessington is offering refunds to any one who had booked day tickets in advance.
The fire broke out around 8.30am on 21 December, before the park was open.
Chessington say it was quickly brought under control and that the fire services had left by 3pm.
No one was hurt and the park's animals are all said to be safe too.