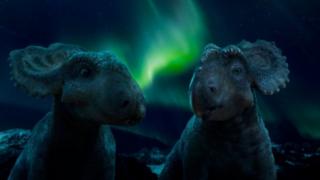 Your questions - Walking With Dinosaurs
Dinosaurs are back! Don't worry though - it's just on our cinemas screens.
Walking with Dinosaurs 3D is out and Nel went to meet Neil the director and Steve the palaeontologist to ask them some of YOUR questions...
Watch the video for his answers.
Watch more Newsround videos