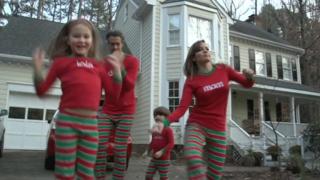 Christmas video-card becomes web hit
Sending a Christmas card in the post was a bit too "old school" for one family from America.
The Holderness clan decided to spread some festive cheer by making a funny video.
Mum, Dad, Lola and Penn danced, sang and even rapped in this homemade Christmas video that they sent to friends and family all over the world.
It's become a big hit online with more than ten million views!
Watch more Newsround videos