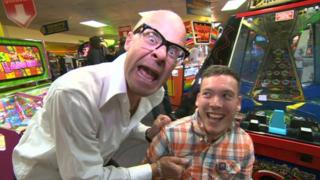 When NR's Martin met Harry Hill...
Now when it comes to being silly on TV Harry Hill does pretty well.
But the face of TV Burp is now hitting the big screen in his debut film.
It's out in cinemas from 20 December but before that Martin got special access to the set to catch up with Harry himself... watch the video to find out how that went!
Watch more Newsround videos