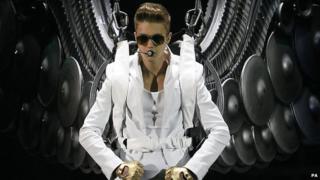 Justin Bieber has admitted on an American radio programme that he is thinking of quitting music.
Speaking to Power 106 FM in Los Angeles Justin said that would be "retiring" from music after his next album.
When asked about his latest recordings, Bieber replied: "The new album... I'm actually retiring. I'm retiring man. I'm just gonna take some time. I think I'm probably going to quit music."
Bieber fans are hoping that it was all just a big joke...