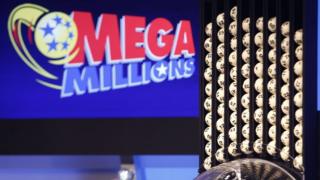 There are two winning tickets in America's Mega Millions lottery that can be used to claim a share of $636 million!
The jackpot is the second-largest in the country's history, and is the equivalent of £390 million.
One of the winners was a 56 year old woman, who used her family's birthdays for her winning numbers, will get the equivalent of £106 million.
The other winner who picked the same numbers hasn't come forward yet.
The odds of winning were one in 259 million.
The current American jackpot record is $656m - that was split between three winners in 2012.