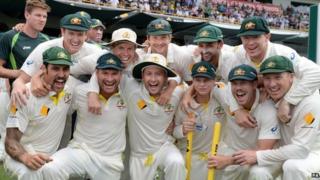 Australia beat England to win Ashes
Australia have thrashed England once again to win back the Ashes.
They won the third Test in Perth by 150 runs and are now 3-0 up in the five-match series.
It's Australia's first Ashes triumph since 2006-07 and comes just four months after England won the series in England in the summer of 2013.