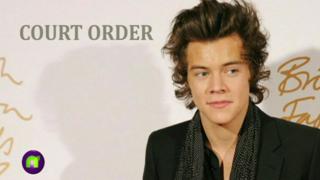 Harry wins paparazzi pics battle
Harry Styles has won a court order which will stop paparazzi photographers from harassing him.
The One Direction star went to the High Court as a last resort after asking photographers to stop following him .
The court order stops paparazzi from chasing him, spying on him or loitering within 50 metres of where he is living.