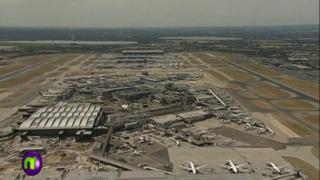 Proposals for more runways
Three proposals to extend either Heathrow or Gatwick airports have been put forward by the Airport Commission.
They say the UK needs a new runway by 2030. The options are: a new runway at Heathrow; expanding one of its existing ones or adding a new runway at Gatwick.
But whilst making airports bigger will create thousands of jobs, it would also mean homes and even villages could be demolished to create the extra space.