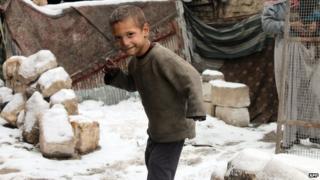 The Syrian government has agreed to let more aid into some of the areas worst affected by the conflict.
They've given the United Nations permission to distribute food and medical supplies to parts of the country where supplies are running low.
It's thought around 2.5 million Syrians are trapped in hard to reach areas, where fighting continues.
On Monday, the UN launched its biggest ever appeal to raise £4 billion to help the people of Syria.