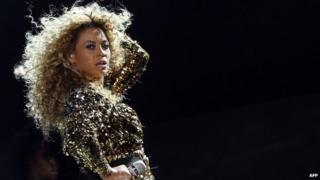 Beyonce's new album which she released last week, has become the fastest selling album ever on iTunes.
The self titled album had been downloaded more than 800,000 times in the first three days of when it went on sale, according to Apple.
The release of Beyonce's fifth album took fans by surprise when it was released on iTunes unexpectedly.
Overall, the album is the second best selling of the year, with Justin Timberlake's claiming the top spot.