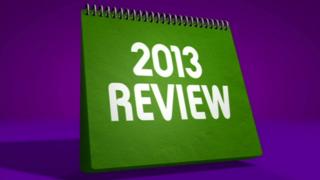 Newsround's news review 2013
Newsround is taking a look back at some of the biggest news stories we've brought you in 2013.
From the horsemeat scandal to the Royal baby, its been quite a year for big news stories in 2013.
The weather also dominated the headlines with Britain bracing itself for the St Jude storm in October and Typhoon Haiyan in the Philippines claiming the lives of thousands of people.
Check out Nel's report to see what else made it into our news review of 2013.