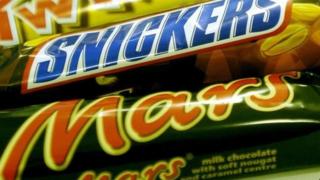 Mars and Snickers bars shrink
Chocolate maker Mars has reduced the size of its Mars and Snickers bars, but kept the price the same.
The weight of a Mars bar has dropped from 58 grams to 51 and Snickers has gone from 58g to 48g.
Mars says it's to encourage people to eat more healthily and keep the number of calories (the energy contained) in a standard bar, to fewer than 250.