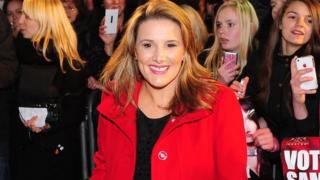 Sam Bailey answers your questions
It's the X Factor final at Wembley tonight and Sam Bailey is thought to be the favourite to win.
With the help of mentor Sharon Osbourne, the prison officer and mum has impressed the judges every week with her performances.
Could she be the first female solo winner since Alexadra Burke back in 2008?
Sam took some time out from rehearsals to catch up with Newsround and answer your questions. Check out what she had to say...
Pictures courtesy of The X Factor
Watch more Newsround videos