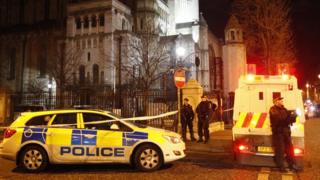 A bomb exploded in Belfast on Friday evening, forcing hundreds of people to be evacuated from a part of the city.
It was a small explosion and no one was injured, but police say it could have killed or seriously injured anyone nearby.
A warning about the bomb had been phoned to a newspaper which prompted the evacuation.
However police say the bomb had been left in a different place to what had been said on the phone.
The bomb is being blamed on dissident republicans - people who don't support the current peace agreements in place in Northern Ireland.
Find out more: The history of Northern Ireland