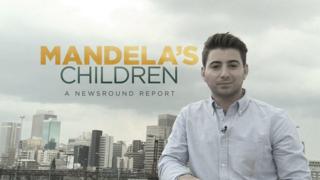 Mandela's Children - A Newsround Report
Newsround's Ricky is in South Africa, talking to children there about what Mandela means to them and what kind of nation he leaves behind.
Ricky visited children at a school in Soweto, where Mandela spent much of his younger years, to speak to them about the former leader.
One girl told Ricky that she sees Mandela as a "global icon, partly because he symbolises peace."
South Africa is preparing to say a final goodbye to Nelson Mandela at his funeral this Sunday.