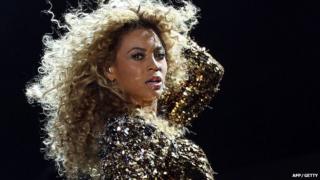 Beyonce has unexpectedly released her fifth album on iTunes overnight.
The new album from the Queen of Pop has 14 new songs and 17 music videos. It's one of the few albums not to end up "leaked" ahead of the official release.
Called "Beyonce", it's the follow-up to 2011's 4, and has guest spots from her husband Jay-Z and daughter Blue Ivy.
"Surprise!" wrote the 32-year-old in a press release, adding she was "bored" of releasing music the traditional way.