The battle of the ballroom is about to commence and it's a close competition.
In just over a week, one celebrity will lift the Glitterball Trophy and be crowned the winner of Strictly Come Dancing 2013.
Susanna Reid, Abbey Clancy, Patrick Robinson, Sophie Ellis-Bextor and Natalie Gumede are each hoping to dance their way through the semi's and into the final.
Tomorrow five celebrities will become four!
And, in this week's live show we'll see the contestants perform not one, but two dances.
Here's all you need to know about the remaining celebrities and their tough week in training:
Abbey Clancy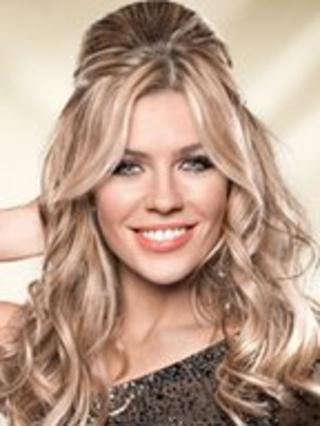 Age: 27
Profession: Model and TV Presenter
Dance Partner: Aljaž Skorjanec
Fun fact: Abbey married the England striker Peter Crouch in 2011 and they have a two year-old daughter Sophia Ruby.
Dances this week: The American Smooth and the Samba.
Training: Abbey has been finding the Samba the hardest dance to learn and her partner Aljaz has come down with a cold.
Abbey says: "The whole dance is too hard for me, I can't do it. I'm laughing because I can't do it. Now I've got the steps, we can concentrate on the technique and get the bounce, try and make me look like I'm enjoying the dance too. This dance, from the get go, I'm not enjoying it and I'm finding it difficult."
Natalie Gumede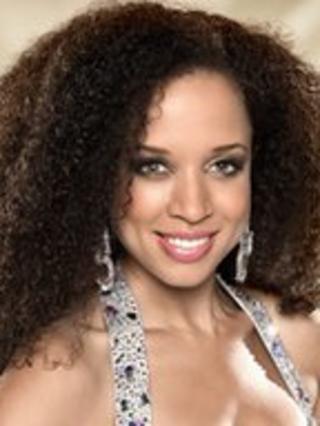 Age: 29
Profession: Actress and Coronation Street star
Dance Partner: Artem Chigvintsev
Fun Fact: Natalie started dance lessons at the age of three. It was clear she was destined for great things when she was picked to present a regional insert for Children in Need at just 11 years old.
Dances this week: The Tango the Salsa.
Training: Natalie has really been enjoying the challenge of learning the Tango but has found the Salsa more difficult.
Natalie says: "It's is definitely getting more difficult to maintain the consistency as the weeks go on - tired - information overload that is getting harder it will be difficult going into semi-final week."
Patrick Robinson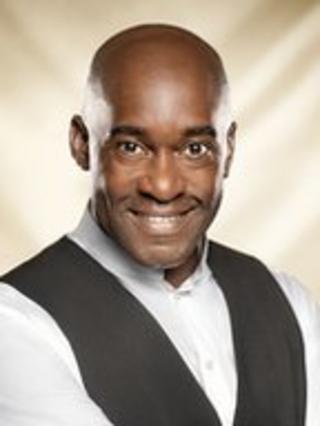 Age: 50
Profession: Actor and Casualty star
Dance Partner: Anya Garnis
Fun Fact: Patrick is the cousin of footballer Ian Wright. He was offered a trial at Southampton F.C but turned it down because it clashed with his drama classes.
Dances this week: The Paso Doble and a Waltz.
Training: Whilst training for the Paso this week Patrick felt a pinched nerve in his knee, which he found very painful.
Patrick says: "Despite the aches and pains on my knees I'm not holding back. I'm' trying to do the best I can. Being 50 and giving the youngsters a run for their money, it's pretty special."
Sophie Ellis-Bextor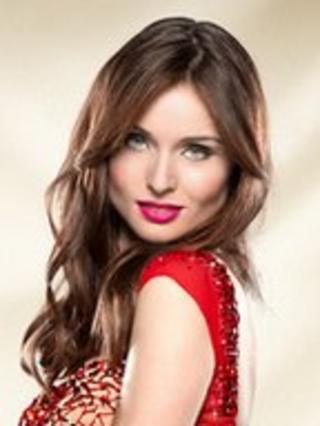 Age: 34
Profession: Pop Star
Dance Partner: Brendan Cole
Fun fact: Sophie's Mum is a former Blue Peter presenter called Janet Ellis. Her first TV appearances were alongside her mother on the CBBC show.
Dances this week: The Paso Doble and the American Smooth.
Training: The pair tried out a couple of the lifts in training this week, and Sophie was really worried and hesitant. At one point she took a tumble after a lift. She laughed it off, but was clearly in pain, she banged her knee and elbow against the floor.
Sophie says: "I like the feel and drama and intensity. I have a few more bruises on knees and elbows but it will all be worth it I think. I'm definitely being pushed."
Susanna Reid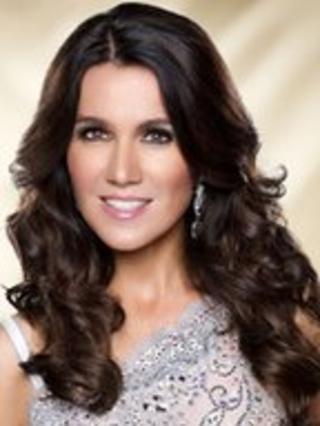 Age: 43
Profession: BBC Breakfast Presenter
Dance Partner: Kevin Clifton
Fun fact: Susanna began her career as a child actor but a stint on the student newspaper at university ignited her interest in journalism.
Dances: The Foxtrot and the Salsa.
Training: Susanna enjoyed a birthday this week, but has also struggled with a cold and a croaky voice.
Susanna says: "We've had a few knocks, a few negative comments from the judges. The semi-final is the time where we need to bring the passion."
The semi-final final will be on Saturday 14th December at 6:40pm, with the results show on Sunday 15th December at 7pm on BBC One and BBC One HD.