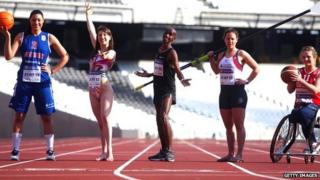 The number of people regularly taking part in sport has risen by 1.5 million since London won the bid to host the 2012 Olympics, back in 2005.
In the last year, 15.5 million in England people took part in a sports activity at least once a week.
But it's not all good news: the number of 16- to 25-year-olds doing regular sport has gone down to 3.74 million.
And fewer people are doing traditional sports like football, netball, swimming, golf, tennis and cricket.
'Concern' about young people
Sport England do the survey twice a year in April and October.
The boss of Sport England, Jennie Price, said: "We are concerned about the results for young people. Although the majority of 16-25 year olds still play sport regularly, the numbers are not going up.
"The evidence shows a sharp drop in the popularity of traditional sports, like football and netball, and we need to make sure they have a wider range of sporting activities to choose from."
Despite Andy Murray's triumphant win at Wimbledon this summer, nearly 40,000 fewer people are playing tennis in England.
Disability sport numbers rise
But the number of disabled people playing sport each week has increased by 62,000, to a record high of 1.67 million.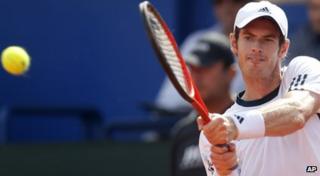 The most popular sport in England is swimming: nearly three million people go to the pool every week.
The figures come from Sport England, who do the Active People survey twice a year, in April and October. It shows the number of people aged 16 and over playing at least 30 minutes of fairly energetic sport, at least once a week.