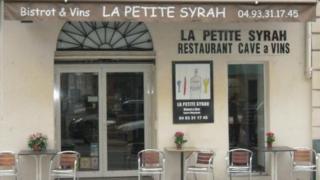 A cafe in France has hit the headlines after it changed its prices to encourage customers to be more polite.
La Petite Syrah in Nice has different prices for different coffees, as you'd expect.
But instead of added costs for extra syrup this cafe charges more if you forget to say "bonjour" or "s'il vous plait," which are the French words for "hello" and "please".
Customers will be charged 7 euros (£5.90) for saying just "un cafe" ("a coffee") - but saying "Bonjour, un cafe, s'il vous plait" ("Hello - can I have a coffee, please?") means you pay just 1.40 euros (£1.20).
The owner said this started as a joke but he says it has made his customers smile more.
"It started as a joke because at lunchtime people would come in very stressed and were sometimes rude to us when they ordered a coffee," Mr Pepino told the English-language website The Local.
"It's our way of saying 'keep calm and carry on'... customers can be rude when they're busy," he said.