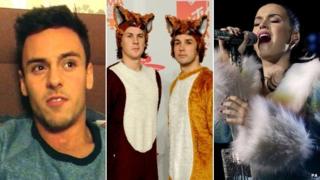 A video called How Animals Eat Their Food has topped a list of the UK's most popular YouTube videos of 2013.
The clip shows a man eat like a lizard, a kangaroo, an alligator and a groundhog to amuse his friend.
McFly star Tom Fletcher's wedding speech was the UK's second most watched video: it's been viewed nearly twelve million times.
Tom Daley's clip 'Something I Want To Say', where the Olympian revealed he has a boyfriend, was also in the list.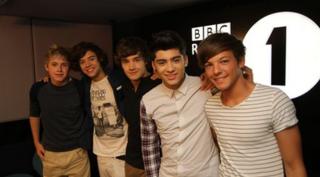 Other YouTube favourites included the shadow dance performed by Attraction on Britain's Got Talent, Will and Jaden Smith's Alfonso Ribeiro Rap and Learn the Alphabet with Peppa Pig.
Naughty Boy's La La La has been named the most popular music video in the UK, with Katy Perry's Roar in ninth place.
One Direction appeared in the 20 most watched music videos twice, with their singles One Way Or Another and Best Song Ever.
And, Ylvis' crazy music video The Fox (What Does the Fox Say?) was the most viewed video across the world.