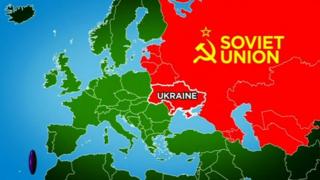 Why did Ukraine's protests begin?
Riot police have taken up position in Ukraine's capital city, Kiev, after two weeks of protests and mass demonstrations against the government.
The country is divided between people who want Ukraine to have closer ties with Europe and those who want it to stay close to Russia.
Hundreds of thousands of protesters, who want the president to resign, have camped out in the central square in Kiev, despite freezing weather conditions.
Protesters are now occupying key government buildings.
Watch more Newsround videos