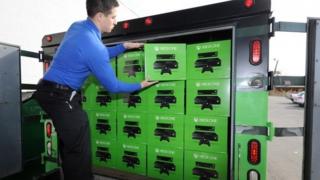 Xbox One owners are being warned about an internet prank message that could ruin their consoles.
Microsoft say some users have received fake messages falsely claiming to give gamers a way of enabling their machines to play games from the Xbox 360.
But rather than making that happen they say the message actually puts consoles into endless start-up mode.
The company say following the false advice could "brick" your console, making it completely un-useable.