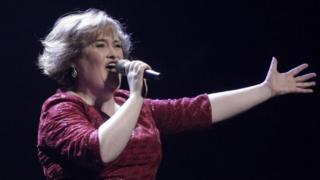 PA
Scottish singer Susan Boyle has revealed she has been diagnosed with Asperger Syndrome.
The former Britain's Got Talent star had spent years believing she suffered slight brain damage at birth.
She told a Sunday newspaper she now had a better understanding of her condition but wouldn't let it change her life.
Asperger's is a form of autism which typically means people struggle with their emotions and have difficulty in social situations.
In an interview with The Observer newspaper she said she was relieved to finally get a "clearer understanding" of her condition.
But Susan added: "It will not make any difference to my life."
You can find out more about autism by CLICKING HERE to watch Newsround's special programme on the condition.