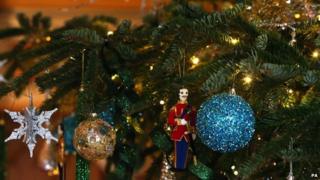 In the countdown to Christmas, towns and cities have begun switching on lights and putting up trees, but some councils have come under criticism for their efforts - so we want to know if you can do better!
In Clacton, in Essex, councillors removed a four metre high tree after locals nick-named it the "Christmas twig." It's now been replaced with a larger version.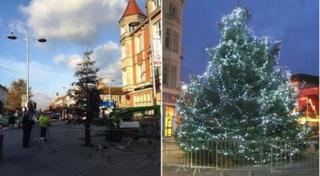 And a white material effort in Stockton-on-Tees was branded Britain's 'worst' Christmas tree by one newspaper after an angry reaction from people who said they were "ashamed" of it.
Send us your household Christmas tree snaps!
So Newsround wants to see if your tree at home is better than some of these public ones. Why not send in a picture of your household tree - it might make it onto our website.
Send your pictures to newsroundpix@bbc.co.uk but don't forget to ask permission from your parent or guardian first.