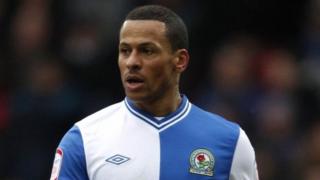 Six people, including former Premier League star DJ Campbell, have been questioned over claims about match fixing in football.
Campbell, who now plays for Championship side Blackburn, was one of six people arrested on Sunday. The National Crime Agency said five of them have been released on bail.
It comes after ex-Portsmouth player, Sam Sodje, is alleged to have told an undercover reporter he could arrange for players to be booked or sent off in exchange for cash.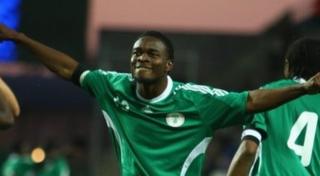 Portsmouth FC said it was "shocked" by the claims.
The other five people being held alongside DJ Campbell have not been named.
Sodje
Former Nigerian international Sam Sodje made nine appearances for Portsmouth last season. He was secretly filmed by the Sun on Sunday newspaper describing how he had punched an opponent in a League One game to get a red card in exchange for £70,000.
He was sent off in the 50th minute of a League One match while playing for Portsmouth against Oldham Athletic on 23 February.
His team was losing 1-0, which remained the final score.
Campbell
DJ Campbell played in the Premier League for Birmingham, Blackpool and QPR.
Blackburn Rovers released a statement saying: "Following reports in today's national media, Blackburn Rovers can confirm that striker DJ Campbell has been arrested.
"The club will be making no further comment on what is now an ongoing legal matter."
Police have not named the other five people who are being questioned.
What is "match fixing"?
People around the world bet on lots of different things that can happen during football matches to try and win money, such as the number of yellow cards or throw ins, and not just the end result of games. Some of the match fixing claims are based around people trying to influence those kinds of things.
In a separate story in February we reported on allegations of "match fixing" after the news that European police were investigating nearly 700 football matches they believed may have been deliberately fixed, including World Cup qualifiers and a Champions League match played in England.