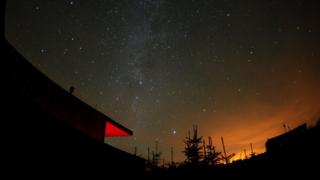 Northumberland becomes dark sky park
The Northumberland National Park and Kielder Forest have together become the largest Dark Sky Park in Europe.
It means they're now able to control levels of light pollution and make sure the views of the night sky are kept clear.
Nocturnal animals living in the park will also benefit because it means they won't be distracted by lights and its closer to their natural habitat.
The area will now be called the Northumberland Dark Sky Park.