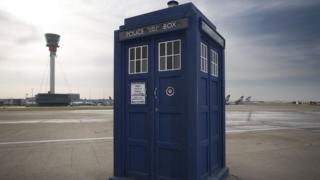 The house with a Doctor loo
If you're a big fan of Doctor Who you might like the idea of having a Tardis in your house.
One family in Devon are such big fans of the programme they turned their bathroom into a Tardis.
Entering through a replica door, it's bigger inside than you'd think.
Now the Timelord toilet is up for grabs after the family put the house on sale.
Watch more Newsround videos