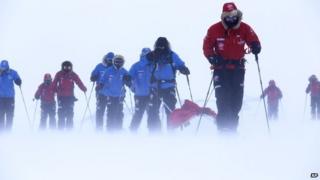 Prince Harry will no longer race to the South Pole because of safety concerns.
The Prince had started off on a trek with a team of injured British service men and women, racing against groups from the US and Canada.
But the charity Walking with the Wounded, who the Prince is raising money for, decided conditions are too harsh to compete.
They'll now continue as one big group on the final leg of the challenge on Sunday.