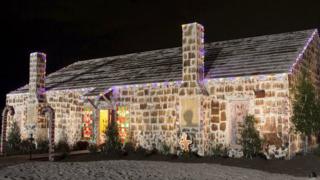 World's biggest gingerbread house
The world's biggest gingerbread house has been built in America to raise money for charity.
The life size festive house in Texas is made of real gingerbread panels and decorated all over with sweets.
All the money raised will go towards a local hospital in Texas.
Guinness World Records have declared it the biggest ever confectionery construction.
Watch more Newsround videos