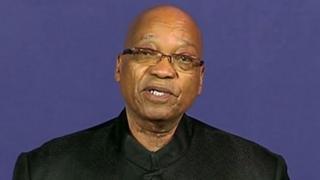 President Zuma makes Mandela announcement
Nelson Mandela, one of the world's greatest leaders, has died aged 95 after a long illness.
Mandela led South Africa out of the racist system of apartheid, and into democracy, becoming the country's first black president.
The country's president Jacob Zuma announced the news on television in South Africa.
Death of Nelson Mandela videos