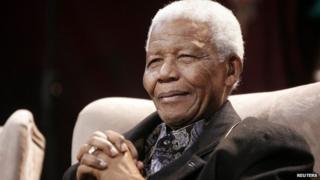 People around the world have been paying tribute to Nelson Mandela following the news that he has died. Here are just some of the tributes from world leaders and well-known faces.
The Duke of Cambridge
Prince William heard the news whilst at a film premiere. He told reporters afterwards: "We were just reminded what an extraordinary and inspiring man Nelson Mandela was."
"My thoughts and prayers are with him and his family.
David Beckham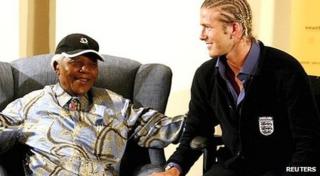 The former England captain said: "My heart goes out to the people in South Africa and Mr Mandela's family. We have lost a true gentleman and a courageous human being."
"It was truly an honour to have known a man who had genuine love for so many people. Rest in peace."
Usain Bolt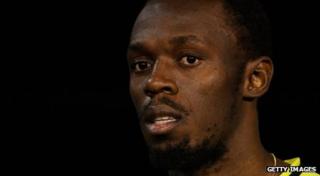 The Olympic champion said: "One of the greatest human beings ever. May your soul rest in peace. The world's greatest fighter."
Barack Obama, president of the United States
Barack Obama said: "We've lost one of the most influential, courageous and profoundly good human beings that any of us will share time with on this earth."
"Through his fierce dignity and unbending will to sacrifice his own freedom for the freedom of others, Madiba transformed South Africa and moved all of us. His journey from a prisoner to a president embodied the promise that human beings and countries can change for the better."
David Cameron, prime minister of the UK
David Cameron said: "One of the brightest lights in our world has gone out."
"I believe that his inspiration for the future will be every bit as powerful as the extraordinary things he achieved in his remarkable life."
Queen Elizabeth II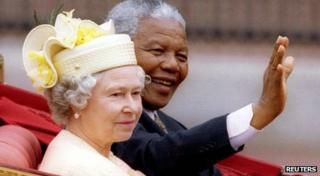 A statement from Buckingham Palace said: "The Queen was deeply saddened to learn of the death of Nelson Mandela last night. He worked tirelessly for the good of his country, and his legacy is the peaceful South Africa we see today."
"Her Majesty remembers with great warmth her meetings with Mr Mandela and sends her sincere condolences to his family and the people of South Africa at this very sad time."
Jacob Zuma, president of South Africa
President Zuma announced Nelson Mandela's death on South African television. He said South Africa had lost "its greatest son".
"Although we knew this day was going to come, nothing can diminish our sense of a profound and enduring loss," he said.