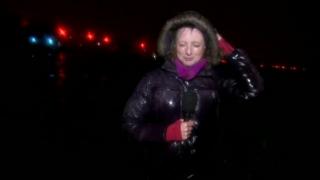 Weather warning for parts of UK
Parts of the UK are braced for a storm which will bring gale-force winds and the risk of some flooding on the coast.
Scotland and the north and east of England are likely to be the worst affected areas, BBC forecasters said.
Wind speeds of 93 miles an hour have been recorded in Scotland.
Unusually high tides are expected on the east coast of England.
Watch more Newsround videos