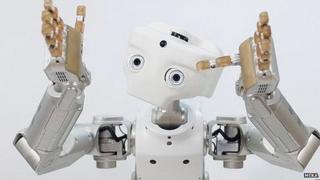 Google have revealed they have bought seven robotics companies this year to help start work their own robot.
It is not thought that the robot would be for sale to the public, but could be used to transport Google products.
Google has recently begun a same-day grocery delivery service in America called Google Shopping Express.
The New York times newspaper suggests Google's robots could be combined with its self-driving car research to help deliver goods to people's doors.
If true, a Google robot could go up against Amazon's Prime Air Project, which will use helicopter drones to transport goods to its customers by air, as soon as the law allows it.
Google won't discuss what kind of robot is being developed.
The search giant's robotics project is based in Palo Alto, California, and will have an office in Japan - one of the world's leading nations in the field of robotics.