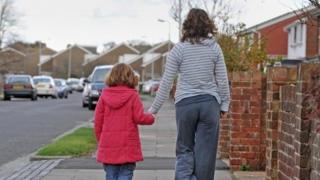 Children living with foster families in England will be allowed to stay with them until they are 21, ministers say.
The Department for Education says it will make councils provide support to people who want to stay with their foster carers a bit longer.
The government says it will provide £40million over the next three years to fund the plans, to begin next year.
The Who Cares Trust, which supports children in care, said the move was "absolutely fantastic news".
Boss Natasha Finlayson said: "It is excellent news that the government has agreed that young people leaving foster care should not be left to fend for themselves at 18."