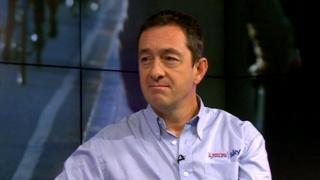 Olympic star wants cycling to be safer
Olympic cycling champion Chris Boardman says more should be done to protect people travelling by bike.
The number of us getting on our bikes has risen over the past couple of years but there's concern that too many cyclists are being killed or injured.
Six cyclists died in London in the space of two weeks in November.
Chris has teamed up with British Cycling to try to improve things across the UK.
He came to speak to Newsround about his hopes for cycling in the UK.
Watch more Newsround videos