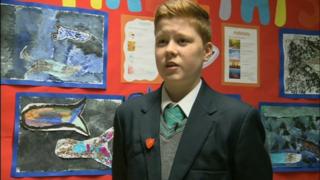 Kids thoughts on flares at football
Kids from a local school give Newsround their views on flares at football matches.
A campaign has been launched to stop people taking flares and smoke bombs to Premier League football matches.
A survey suggests that one in eight football fans are worried about their safety at the games because of flares.