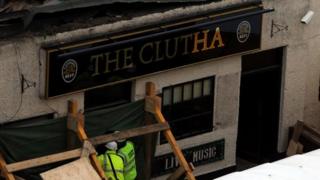 Emergency teams have completed their search at the site of the helicopter crash in Glasgow, in Scotland.
The aircraft has been removed and has been taken away to be studied by investigators so they can try and work out what happened.
The helicopter had three people on board at the time of the crash; a pilot and two police officers.
It landed on a busy pub called The Clutha, near the River Clyde in the city centre.
It's thought more than a hundred people were in the pub at the time watching a band perform.
Nine people died in the crash, and police have now named all of the victims. Eleven people are still being treated in hospital.
Read more: Advice if you're upset by the news
Accidents like this are very rare and helicopters are used safely every day, all over the world - so it's a big shock when a crash like this happens.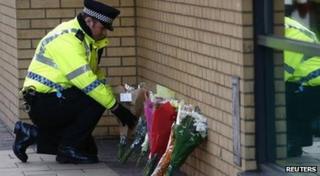 Investigation
The helicopter, which is an EC135 T2 aircraft, was loaded on to a lorry and taken to the Air Accidents Investigation Branch (AAIB) base in Farnborough, Hampshire.
AAIB deputy chief inspector David Miller said the pilot had not made a mayday call before it crashed.
He said: "There were no emergency transmissions from the pilot before this accident."
He added: "I can confirm that the helicopter does not have a flight data recorder. However, it does have a significant number of modern electronic systems on board and it may be possible to recover recorded data from those systems."
The data flight recorder, also known as a black box, logs information about the aircraft and its journey. Investigators often use these to work out if there were any mechanical faults with an aircraft. But the helicopter didn't have one so it may take much longer to work out what happened.
The remains of the aircraft will now be labelled and then examined before a full report is made.