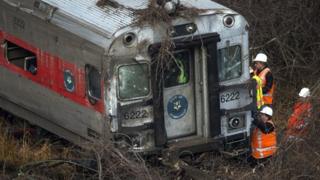 Investigators in New York are trying to find out what caused a train crash in the Bronx area of the city.
The passenger train was carrying about 120 people when it came off the tracks as it went round a bend near the Hudson River. Four carriages came off the tracks.
Police say four people have died and 60 are injured.
The authorities in New York are describing it as the worst train crash in decades.