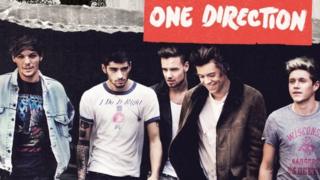 One Direction have scored the UK's fastest-selling album for two years, after fans buy 237,000 copies of Midnight Memories in its first week.
Midnight Memories, the boy band's third album, has gone straight to the top of this week's UK albums chart.
It has sold more copies in a single week than any artist album since Michael Buble's Christmas in 2011.
Official Charts Company chief executive Martin Talbot said: "The success really does send a signal that the festive season is almost with us - and means 1D are now real contenders to claim the biggest album of the year."
The boy band also have three tracks in the top 40 of this week's singles chart, led by Story of My Life at number three.