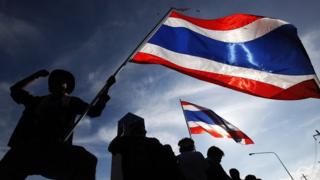 Protests in Thailand
Riot police in Thailand have been trying to stop protesters forcing their way into the prime minister's office and the police headquarters.
They're trying to protect important buildings in the capital city Bangkok from being taken over.
The protesters are angry with how the Prime Minister is running the country.
Watch more Newsround videos