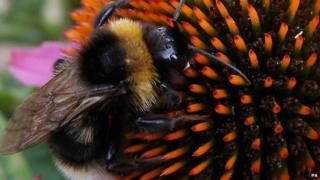 A ban on chemicals which some people think are harmful to bees has come into effect across the European Union today.
The chemicals are mostly used on farms to keep bugs away from plants.
There are still big worries that number of bees is falling and nobody is quite sure why.
The UK government opposed the ban, which will last for two years, because it says there is not enough evidence that the chemicals harm bees.