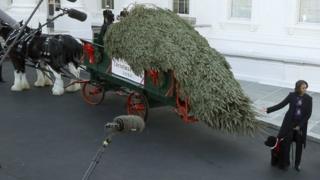 Today is 1 December and also the first Sunday of advent - so a lot of you will be putting up your Christmas trees today.
Over in the United States, Michelle Obama accepted the delivery of her enormous tree for the White House.
Now we want to see yours!
Thanks for showing us your beautiful trees! This chat page has now closed.