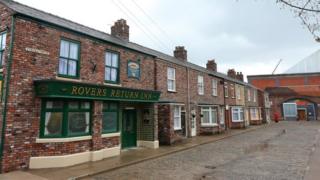 Soap stars have revealed a brand new Coronation Street - 2 miles away from the old one.
At the moment Coronation Street is recorded on a fake street built in 1982 behind ITV's old studios in Manchester.
ITV is leaving the old studios so a new Coronation Street has been built at Media City UK - right next door to Newsround.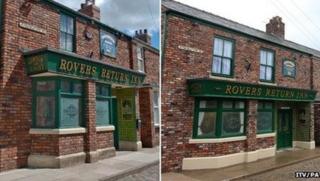 It's taken two-and-a-half years to rebuild the famous street and it's almost identical.
The biggest difference is that the new street is bigger to look more realistic.
Actress Jane Danson, who plays Leanne, said: "We can have two cars going down the street, which we couldn't before."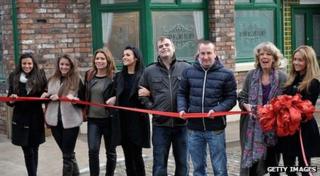 Corrie boss Kieran Roberts said: "We've added an extra window here and there, which makes the buildings a little bit more realistic."
Cobbled together
The street will need a few tweaks before it appears on TV.
The famous cobbles will be dug up and re-laid because when it rains the puddles get too deep.
The first scenes will be recorded at Media City UK in spring 2014.
ITV said it will let the public visit the old set for at least six months after the last scenes are recorded there.