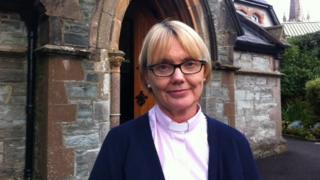 The Anglican Church of Ireland will for the first time consecrate a woman to serve as one of its bishops.
The Rev Pat Storey, a rector at St Augustine's in Londonderry, was elected as the Bishop of Meath and Kildare in the Republic of Ireland.
Mrs Storey will become the first woman bishop to be appointed by any of the four Anglican Churches in the British Isles.
The Church of Ireland cleared the way for women priests and bishops in 1991.
Different rules
There are nearly 30 active Anglican women bishops in the world but the church in each country has the right to decide if it wants women to be bishops.
The Anglican churches in Wales and Scotland have the power to appoint woman bishops but have not yet done so.
It's 20 years since the Church of England allowed women to become priests but at the moment they can't be bishops.
The church in England voted against changes in November 2012 but is expected to discuss the issue again next year.