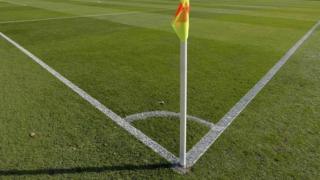 The Football Association intends to offer new "awareness" courses to club officials.
It's after almost four thousand misconduct offences were committed at youth level football.
But it's not the kids behaving badly, it's the parents.
Now the FA says clubs where this has happened need to do something to tackle the problem.
Your Comments
I play for my local football team, and nearly every week the home and away team coaches argue and sometimes the players too.
Sonny, Newcastle-Upon-Tyne, England
I was playing a match and this man kept shouting at our ref and our ref told him to stop or he will be sent off the pitch but he kept on going on. I got a bit worried.
Alex, Gloucestershire, England
At one of my matches this season I could hear all the opposition's parents shouting swear words and disagreeing with our referee! One of my teammates went off crying.
George, Oxfordshire, England
I think it's good for parents to be at their kid's footy match, as long as they don't make the other children intimidated. Parents should be able to say encouraging things to their kids but not offend other kids. Plus, they should quieten it down a bit, due to shouting over the players and distracting them from the actual game!
Charlotte, Liverpool, England
There is always arguing between rival teams and other local teams. I don't think it's fair for the players.
Emaaz, Brixton, England
When I went to a football match to watch my friend play, someone shouted abuse to my friend's team mate. Now my friend's mate doesn't play any more.
Chloe, Preston, England
I say parents are only allowed to football matches if they're not going to shout abuse to the other clubs parents or give abuse to the kids on the pitch. Football would be so much better if parents would let the kids get on with football.
Asha, Cambridge, England
Someone shouted abuse at a boy in my school and he doesn't play football anymore as it upsets him too much so it's a real problem.
Olivia, Northern Ireland