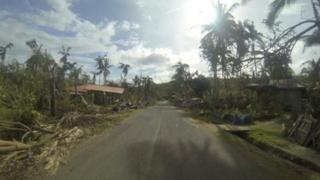 Driving across Cebu Island
Leah's been to the Philippines to find out how children there are coping following one of the most powerful storms ever, Typhoon Haiyan.
Much of her time was spent on Cebu Island, which was badly affected by the storm.
This short clip taken from the bonnet of the crew's vehicle gives a sense of how the island looks as you drive around.
Watch more Newsround videos